View all posts
What's A Digital Wallet?
04/08/2020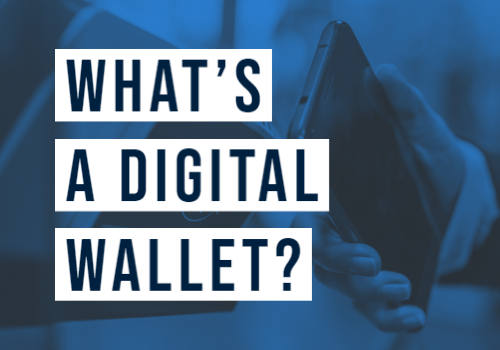 As digital banking continues to grow, we are always looking to stay up to date on technology and provide our members with a fast, easy and secure way to bank. SWACU Digital Wallet offers a convenient way to shop online or on the go without using cash or card. So, lets' get you started on understanding what a digital wallet is and ways to use it.
What is a digital wallet?
A digital wallet is a convenient way to shop online or on-the-go without using cash or card. It's basically a version of your credit and debit card stored in an app on your cell phone or wearable device, such as an iWatch. Digital Wallets also offers three digital wallet options: Apple Pay, Google Pay, and Samsung Pay. You simply enter your card information and follow additional authentication steps.
We figured you might have that question, but we're here to help! The app basically becomes another way to use your credit or debit card when you are ready to checkout at the grocery store, retail store, or wherever. When you reach the checkout counter, simply, hold your phone near a compatible payment terminal and ta-da– you've paid. You are also using the digital wallet when making a purchase using the app when shopping through your device.
You want to look for merchants that include the contactless symbol or may accept payment through your app. Or, some merchants use Magnetic Secure Transmission (MST) that may work with regular payment terminals.
Is your payment information stored on your phone?
Your payment information is stored in the digital wallet app – not on your actual phone. Here's how it works--the app provides each card a unique virtual card number that is associated only with the digital wallet and mobile device you are utilizing. In addition, most apps will be required an additional safety measure like a double-click, face ID, using fingerprints, card PIN numbers or passcodes before completing your purchase.
Setting up your SWACU Digital Wallet
Step 1: Select the wallet icon on your phone and tap the plus sign
Step 2: Position your card in the frame and scan card
Step 3: Enter information on card to verify card number and proceed to the Terms and Conditions
Step 4: Once the card has been set up, there will only be one option to verify the card
Step 5: Click "Call Southwest Airlines FCU" and the phone will dial SWACU.
Step 6: Your is ready to use once it states "SWACU Visa Debit/Credit Card" is ready"
Need to remove your card? Select the icon and make sure "info" is selected. Scroll to the bottom and select remove card.