Lower the Boom on high-rate credit cards.
Racked up some hefty debt on your high rate credit card while shopping for the holidays? Transfer your credit card balances to a SWACU Visa® Credit Card and get 0% APR on balance transfers for 9 months*.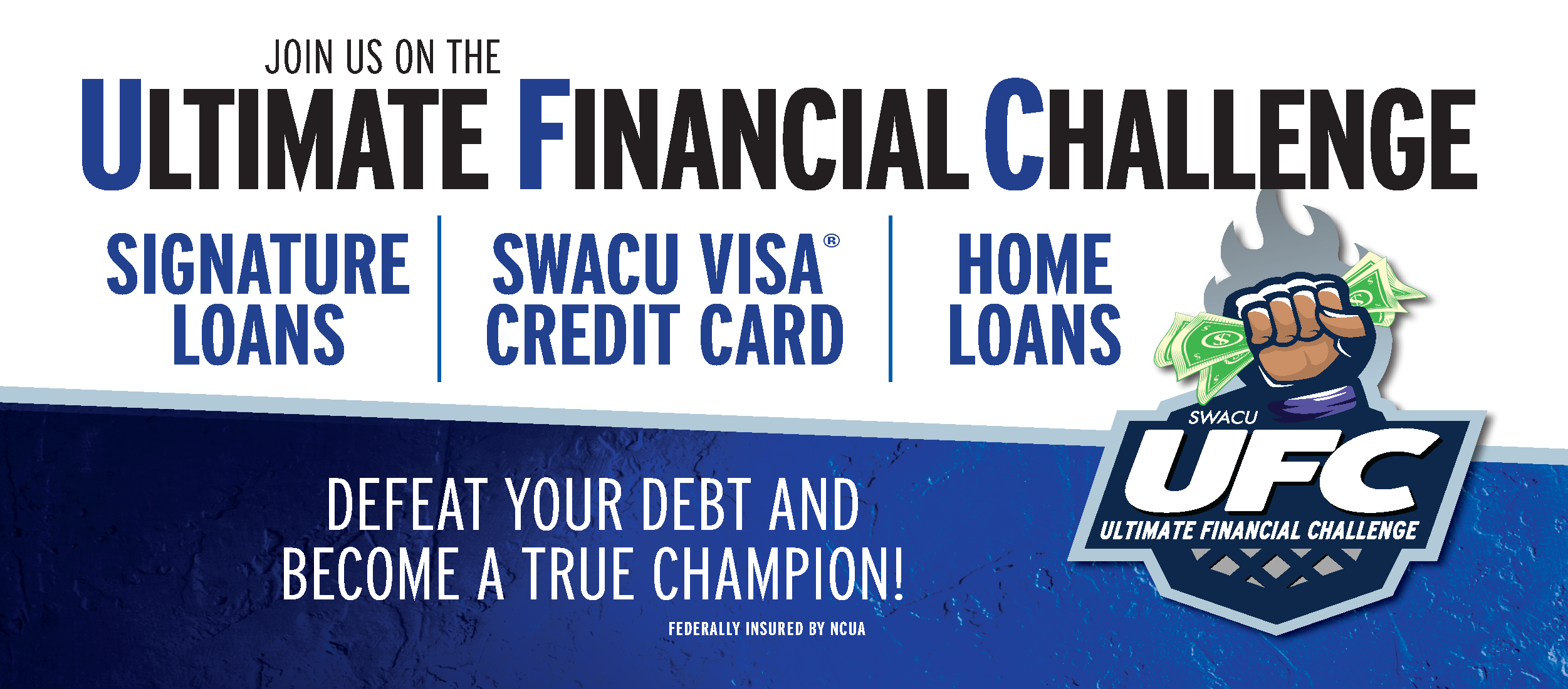 Join us on the Ultimate Financial Challenge and become a SWACU Champion.
Whether you have plans to consolidate debt, purchase a new to you car, or move into your dream home this year, SWACU is in your corner and ready to help you knockout those financial challenges.
Apply today for a SWACU Visa Credit Card.
Let us be in your corner when it comes to Home Ownership.

Holiday Signature Loan Special
Shine bright this holiday season with a SWACU Holiday Signature Loan. Get the money you need for the Holiday gifts you want. Whether you need extra cash to cover expenses for Christmas gifts, holiday travel and more, we can help you make it happen.
Borrow up to $10,000 for 12 months at a low-rate of 3.99% APR*.
Act Fast! This offer is valid for a limited time.
*APR - Annual Percentage Rate. Promotional rate of 3.99% reflects 12-month term, loan amount must be between $500 and $10,000 and is based on applicant meeting certain credit criteria. This promotional offer does not include existing signature loans and refinancing existing SWACU loans do not qualify. Example Repayment Term: 12 monthly payments of $85.15 for a $1,000 loan at 3.99%. Other terms and conditions may apply. Offer valid through January 31st, 2022.