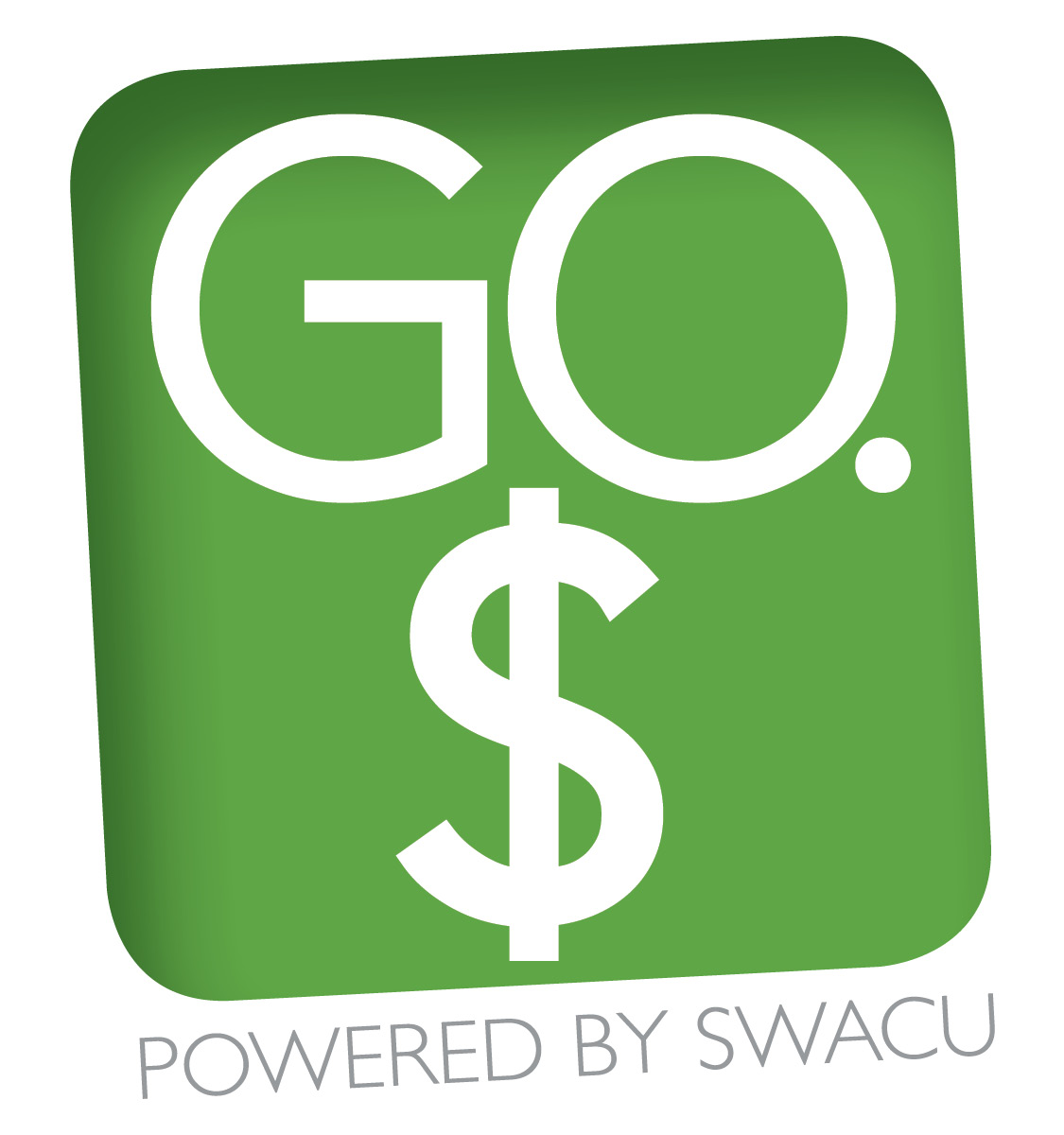 The Go.Money Teen Account was made for teens on-the-go. Help teach your teens financial literacy and the value of money while they earn Amazon or iTunes credit! Give your teens the opportunity to have a little financial freedom by learning money management before they are out on their own. This account is packed with great benefits, freedom, and the safety net of parental control through CardValet.
Go.Money Features
Available to teens ages 13-18
FREE Debit account that pays you in iTunes or Amazon.com refunds
Earn up to $10 every month in iTunes or Amazon.com refunds*
No monthly service charge
No minimum balance to earn rewards
FREE Online Banking
FREE Mobile Banking with Mobile Deposit
FREE e-Statements
FREE Shared Branching
ATM withdrawal fee refunds up to $20 per month, nationwide*
$5 deposit to open
SWACUWallet (ApplePay, AndroidPay, etc.)
CardValet (Parents)
Scholarship Opportunities
Stay on the go and earn rewards along the way… here's how
Make sure the following requirements have posted during the Monthly Qualifying Cycle (meaning, the calendar month)
Use your debit card 15 times at stores, to get gas, or anywhere your Visa Debit Card is accepted by swiping or inserting.
Be enrolled and receive eStatements
If you don't meet the requirements to get your monthly rewards, don't worry! Just work towards getting the reward the next month!
From your HOME screen on your online baking, select MEMBER SERVICES. Under the MEMBER SERVICES tab select ESTATEMENTS then make your selection to ACCEPT or DECLINE.
*The minimum to open account is $30. Earn up to $10 in credits for iTunes and/or Amazon.com purchases if qualifications are met during previous monthly qualification cycle. Purchases must be made with debit card associated with your LUV Tunes Checking account. Qualifying transactions must post to and settle the account during monthly qualification cycle. Transactions may take one or more banking days from date transaction was made to post to and settle account. ATM-processed transactions do not count towards qualifying debit card transactions. "Monthly Qualification Cycle" means a period beginning one day prior to the first day of the current statement cycle through one day prior to the close of the current statement cycle. Domestic ATM fees incurred during qualification cycle will be reimbursed if qualifications are met within monthly qualification cycle. iTunes is a registered trademark of Apple, Inc. and Amazon.com is a registered trademark of Amazon Inc. Apple Inc. and Amazon Inc. are not participants in or sponsors of this program. ATM receipt must be presented for reimbursement of an individual ATM fee of $5.00 or higher. Fees may reduce earnings.