View all posts
Free Online Activities for the family
03/27/2020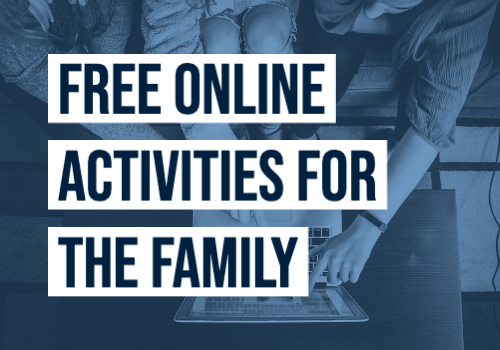 Can't find ways to keep your family entertained? With school closings and activities suspended, it's hard to keep kids occupied with activities, especially if you are working from home. So, we've decided to do a little research and help you find new ways to keep your family busy. In this article, you will find FREE activities for the whole family to enjoy.
Learning & Education
From exploring museums to learning a new language, here are some ways to continue learning from your computer, phone or tablet.
Health & Fitness
Get your body moving with FREE workouts from your computer or app. And after a good workout, find some time to wind down and relax.
Entertainment
Ready to get entertained? From watching baby pandas to learning a new instrument, here are some new things to watch
As always, we encourage you to try all these fun activities but be sure to take breaks of fresh air. And remember to do your part and continue to help flatten the curve.