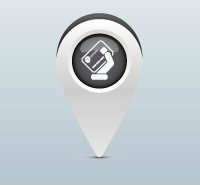 ATM and Visa Debit Card
Don't like to carry cash? No Problem! SWACU's Visa® Debit Cards make it easy to make all of your purchases without keeping cash in your pocket. You can even put your favorite picture on it! Not to mention, Visa® is accepted at more than 16 million locations worldwide -- so you're sure to never be caught off guard.
Now there's no need to carry around cash with you because you've got a customized Visa® debit card from SWACU!
Debit Card

Two cards in one

Free with SWACU deposit accounts

Free ATM withdrawals at SWACU, and Co-Op Network® ATMs nationwide*

More convenient and safe than cash or check

Overdraft protection and Courtesy Pay available on checking accounts with debit cards.

Cash will be withdrawn from your savings/and or checking account

Use as a debit card anywhere Visa® is accepted

Purchases are withdrawn directly from your checking account




Reward Checking Accounts

Your LUV Tunes Checking account can earn you $10 in iTunes or Amazon.com purchase credits every monthly qualification cycle, and it comes with unlimited ATM fee refunds nationwide! So go ahead and make that purchase. We've got the bill. We'll even throw in $20 as a bonus, just for signing up.

With LUV Reward Checking you earn a sky-high annual percentage yield and there's no minimum balance and no monthly service charge. Both checking accounts feature unlimited check writing, free debit card, free online banking with bill pay and free telephone banking. For more details on our checking accounts, click here.

Lost or stolen card? Call us 24/7 or visit one of our locations.

For more information about debit card fraud, visit our visit our Fraud Prevention page.

Customized Card

Upgrade your debit card style with MyCardCreation&reg!

You carry your debit card with you every day! Why not use it to showcase your favorite photo to show off every time you use it to earn those SWACU rewards! For $10.00 you can showcase your unique point of view with a customized SWACU debit card.




Get started today!

1. Visit the MyCardCreation portal.

2. Upload a personal image of your choice in MyCardCreation.

3. Adjust the size and positioning. That's it! We'll have your customized card to you within 10 business days.




Before uploading an image, view our Terms and Conditions for respectful restrictions.

Images must be in JPEG, PNG, GIF, Bitmap or TIFF formats.
Images must be at least 840 pixels wide and 840 pixels high, and no larger than 10MB in size.

If the dimensions are smaller than this, your card image may be produced with "grainy" quality. If the dimensions are greater, the card image will produce with better quality. To find the size of a picture:

On Windows: Right-Click > Properties > Summary > Advanced

On Mac: Command+I

After your image is approved, your new card should arrive within 10 business days.

Frequently Asked Questions

Will my new card have the same account number, expiration date, and PIN?

Your card will have the same account number and PIN. However, the expiration date will change, and you may update or change your PIN number when activating the card.

What happens if there is a problem with my order?

You will receive an email from SWACU detailing the issue to resolve.

How often can I change my card design?

You may change as often as you like. Just remember the fee will apply each time.

What happens if I do not like my card?

Please make sure you LUV your card before you submit your order. Unfortunately, we are not able to refund fees if you do not LUV your card.