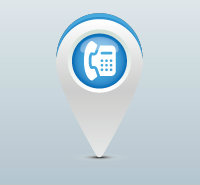 Telephone Banking
Need to access the credit union by phone after hours? Need to access your SWACU account but your internet went out? No Problem! Just call SWACU's Telephone Banking Line, the LUV Connection. With one simple number, you can manage all your accounts by phone.
Make transfers or withdrawals, pay a bill, check an account, even change your PIN. You'll be able to take care of all your financial needs from anywhere with your phone. No internet connection necessary.
Call 214-357-2676 or toll free at 800-352-7424 no matter where you are.
Summary

Free with SWACU accounts

Transfer funds between accounts

Make payments on SWACU loans or credit cards

Get account balances

Place a stop payment on a check

Check clearing inquiry and status

Make withdrawals (check is mailed to you)

Current rates quoted

Learn year-to-date interest paid

Available 24/7 from any touchtone phone