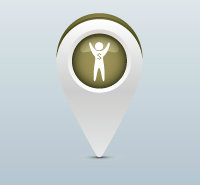 Share Secured Loan
We want to shy away from analogies of pulling a rabbit out of a hat, but there is a bit of magic with a SWACU Share Secured Loan. For starters, it lets you cash in on all your savings without cashing out. Plus, it works wonders to improve or repair credit scores.
In a nutshell, you can receive a loan up to 100% of the amount of money you have deposited with us. Since you're using your own share account as collateral, you receive the lowest interest rates. And since you are actively paying off a loan, it builds great credit history. So go ahead and shake hands with yourself; you just brokered a great deal.
Summary

Our lowest interest rates
Your savings act as collateral
You still earn dividends on your savings
Builds great credit history
Can help rebuild bad or damaged credit
Smooth, easy application process
Fast, local decision making
Option to payroll deduct monthly payments
Payment protection available

Share Certificate Secured Loan

This option allows you to use your share certificate(s) to secure the loan funds. Qualified members may borrow up to 100% of their share certificates on deposit with SWACU.

The extra bonus here is that your share savings funds are then still completely accessible. And since you wouldn't be using your timed share certificate deposits anyway (as they are locked for the term), this is probably the best-case scenario: access to a completely secured loan without losing any liquidity.