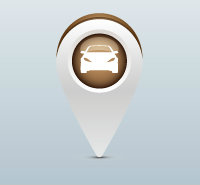 Auto Loans
Whatever your idea of the perfect car is (just please tell us it doesn't involve furry dice), SWACU membership grants you access to the perfect auto loan. We offer very low rates with 100% financing up to 72 months.
Best of all, SWACU can get you pre-approved before you start shopping. Pre-approval enhances your buying power and lets you take control of the bargaining process.
Research Autos

New & Used Auto Loans

New Auto Loans

Great low rates
Get pre-approval amount before shopping
Smooth, easy application process
Fast, local decision making
100% financing up to 72 months available**
Option to payroll deduct your monthly payments
Payment protection available
GAP coverage available
Extended warranty available on new vehicles
To search new car pricing, visit www.edmunds.com.

*For qualified buyers.

**Loan term is dependent upon amount financed. Finance amount must be $35,000 or more for 72-month financing.




Used Auto Loans

The same great attributes we offer on our new vehicle loans apply to our used loans as well. Financing is available up to 60 months*. Qualified members may finance up to the NADA value of the used vehicle, minus a possible deduction for excessive mileage and condition of the vehicle.

Buying or purchasing from a dealer requires a worksheet faxed from the dealer. Purchasing from an individual may require a visual inspection by a credit union designee. Up to 60 months financing is available on later model vehicles and financing amounts of $20,000 and greater.

To find used car and truck values, visit www.NADAguides.com.

Take a look at our current rates.




*60-month used vehicle financing is available on later model vehicles with financing amounts of $20,000 or more.

GAP Insurance

Guaranteed Asset Protection is an optional coverage that can protect you when you need it most. If your vehicle is seriously damaged or stolen and your insurance company does not pay the entire balance, GAP may cover the rest.




You can sign up for GAP coverage for a one-time cost of $415, which can be rolled into your total loan amount.