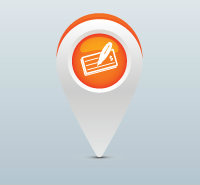 Free LUV Checking
When folks say, "the best things in life are free," they're talking about LUV, you know. Unconditional LUV.
This is likely the easiest free checking account in Dallas, Phoenix, or anywhere. There are no transactions to track, no limits to worry about. Quite simply...you have money. You spend money. We don't charge you for it.
You can even enjoy surcharge-free ATMs at other credit unions throughout the country. How's that for something to LUV?