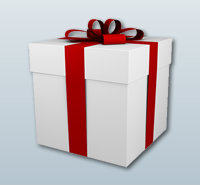 Employee Benefits
Southwest Airlines Federal Credit Union is a great place to work! Take a look at these generous employee benefits.
Health Benefits
Health Insurance is available to all full-time employees the first of the month following 60 days of service. We offer HMO and PPO plans at minimal or no cost to the employee. All plans include dental coverage, life insurance, a prescription drug program, and a vision plan at no additional cost.
Disability Coverage
Both short-term and long-term disability insurance is provided to all full-time employees at no cost.
401(k) Plan
We offer a generous retirement plan designed to assist in meeting financial goals and saving on tax-deferred basis. The 401(k) is available to all employees following 90-days of service, who are at least 18 years old and who work 1000 or more hours annually. Employees can contribute up to 15% of their salary on a pre-tax basis and SWACU matches up to 4% dollar for dollar.
Flexible Benefit Account
Flexible Benefit Accounts allow employees to have money taken from their paycheck before taxes and set aside in a tax sheltered account. The money is then used to reimburse the employee for eligible health care or dependent care expenses.
Paid Time Off
Full-time employees accrue paid vacation and paid sick time from the date of hire through the last day of the year. This time is granted each January. As years of service increase, vacation time also increases.
Federal Holidays
SWACU observes the following holidays each year:
New Year's Day

President's Day

Good Friday

Memorial Day

Independence Day

Labor Day

Columbus Day

Thanksgiving

Day after Thanksgiving

Christmas
Free Checking
All SWACU employees receive a free checking account with a free Visa® debit card and online banking.